Family River Adventures
Why Family Camp is your best choice.
Want to participate with your kids in an adventure like kayaking or rafting, but lack the gear, expertise or location? Want to start an annual family tradition connecting in nature with an outdoor adventure experience? Why are river trips the best family vacations?
This article is written with the hope to answer these questions and offer you encouragement to explore our Family Camps and river adventures. You and your kids don't have to be experienced river runners. All you need is the desire to have fun, the willingness to learn by challenging yourself and the wish to connect as a family. There are many benefits to river adventuring as a family. Whether you choose, rafting, kayaking or both, paddling is a lifetime "sport" with positive effects that can carry over into your daily life.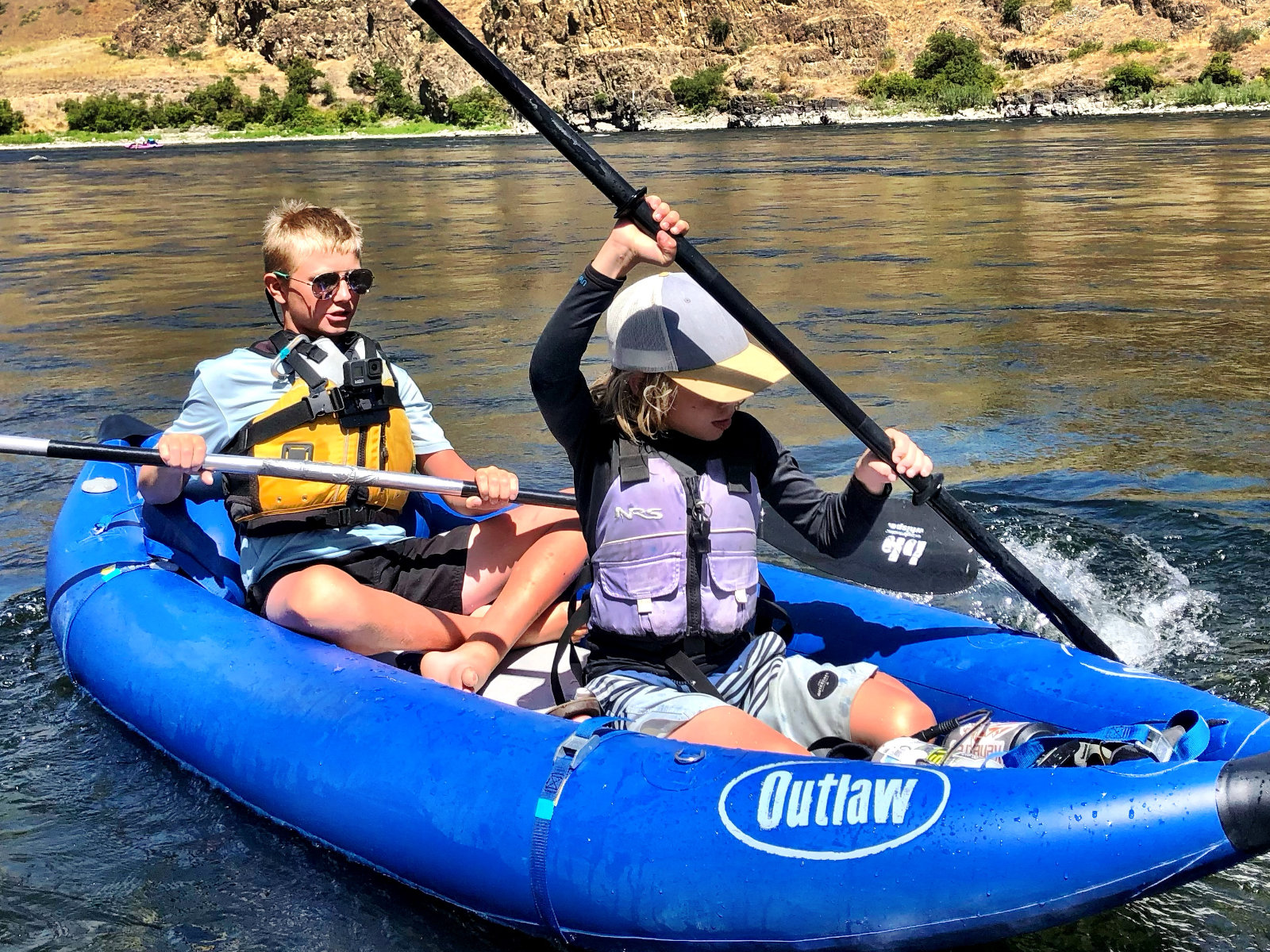 Floating the Salmon River as a Family
A river trip has all the necessary elements for an ideal outdoor experience with kids – sun, water, dirt, mud, sand, motion, exploration, and adventure. What matters most to kids on an outdoor outing is how much fun they have. Wouldn't you agree? The Salmon River offers terrific opportunities for family river running experiences – both day trips and multi-day trips, as well as direct-learning opportunities.
"The bonds my children and I have forged through our shared adventures on the river when they were younger have helped us withstand the tests that have come as they've grown up," says paddling parent, Jennifer Harris.
One of the last free flowing rivers in the lower forty-eight, the Salmon River is considered by many as one of the top rivers to paddle. Offering stunning scenery, incredible camping, abundant off-the-water activities and miles of wondrous floating with just the right amount of whitewater action, the Salmon River is the perfect adventure for the entire family.  An ideal stretch of river for a variety of boats, including paddle rafts, hardshell kayaks, inflatable kayaks and stand up paddleboards, means everyone can choose their own adventure level on this family vacation.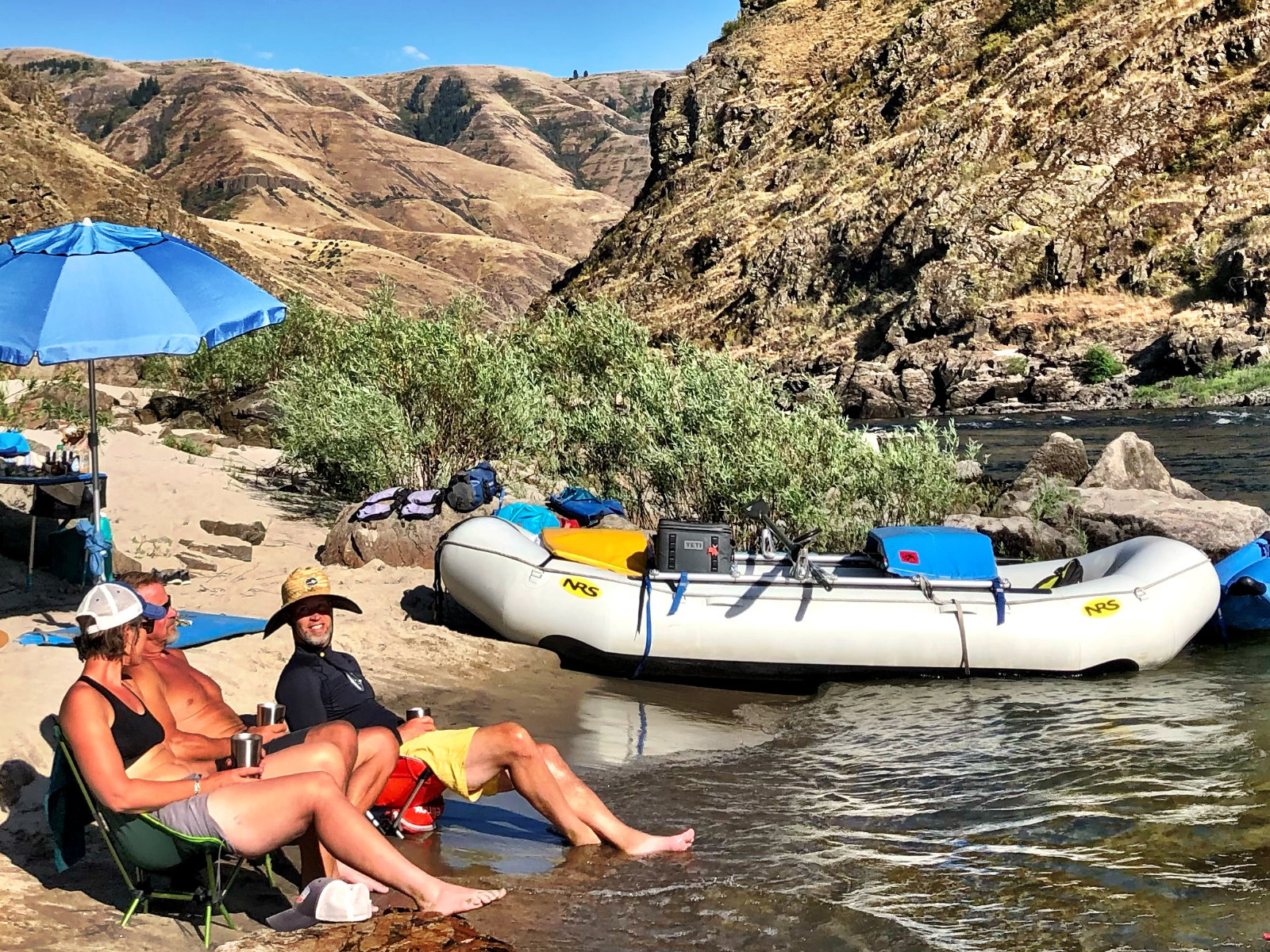 SRAC Family Camps – Kayak or Whitewater
Unlike many other family vacations, the Salmon River Adventure Company Family Camps removes the stress of daily decision making of logistics, activities and meals. We take the work out of vacation, so you and your family can unwind and have fun. You don't have to worry about where to sleep, or even what to eat. We provide comfortable river-front Glamping style accommodations and we cook delicious healthy homemade meals. And, we clean up the mess, so you don't have to! Apart from your swimsuit and shorts, we provide pretty much everything. Whether you choose Kayak or Whitewater, our Family Camps include the use of equipment including PFDs, kayaks, paddle boards, rafts, and more. Family Camp offers the added support to your river vacation, so mom and dad can paddle on their own or just relax.
Every family has a style in the ways they connect that's deeply personal. With all of the distractions in modern day living, when was the last time everyone was together as a family playing, laughing, and enjoying one another's presence? Whether you choose Kayak or Whitewater, Family Camp sets the stage for having fun, learning about and connecting with each other, and with nature. Thankfully, due to the remote and rugged nature of the area, there is still no cell service in the canyon. With no electronic distractions and just the hullabaloo of nature, the Salmon River gives you the perfect opportunity to truly connect with each other. It's a chance to return to bygone days of being present in one another's presence – playing cards, building rock towers or simply sharing the music of the river.
Unplugging is an experience you will not want to miss, but the setting matters. Surrounded by the Salmon Challis National Forest on 3 sides, the Salmon River Adventure Company's 23-acre hidden paradise sits directly on the banks of the river. From rock jumping and beach time while floating on the river to rock climbing and hiking to enjoying homemade cooked meals while relaxing on the big deck to sharing the day's stories around the campfire while gazing at the starry skies, your family is sure to enjoy some quality time together. Whatever activities you pick, one thing is for certain, this is the family vacation your kids will be talking about for a lifetime.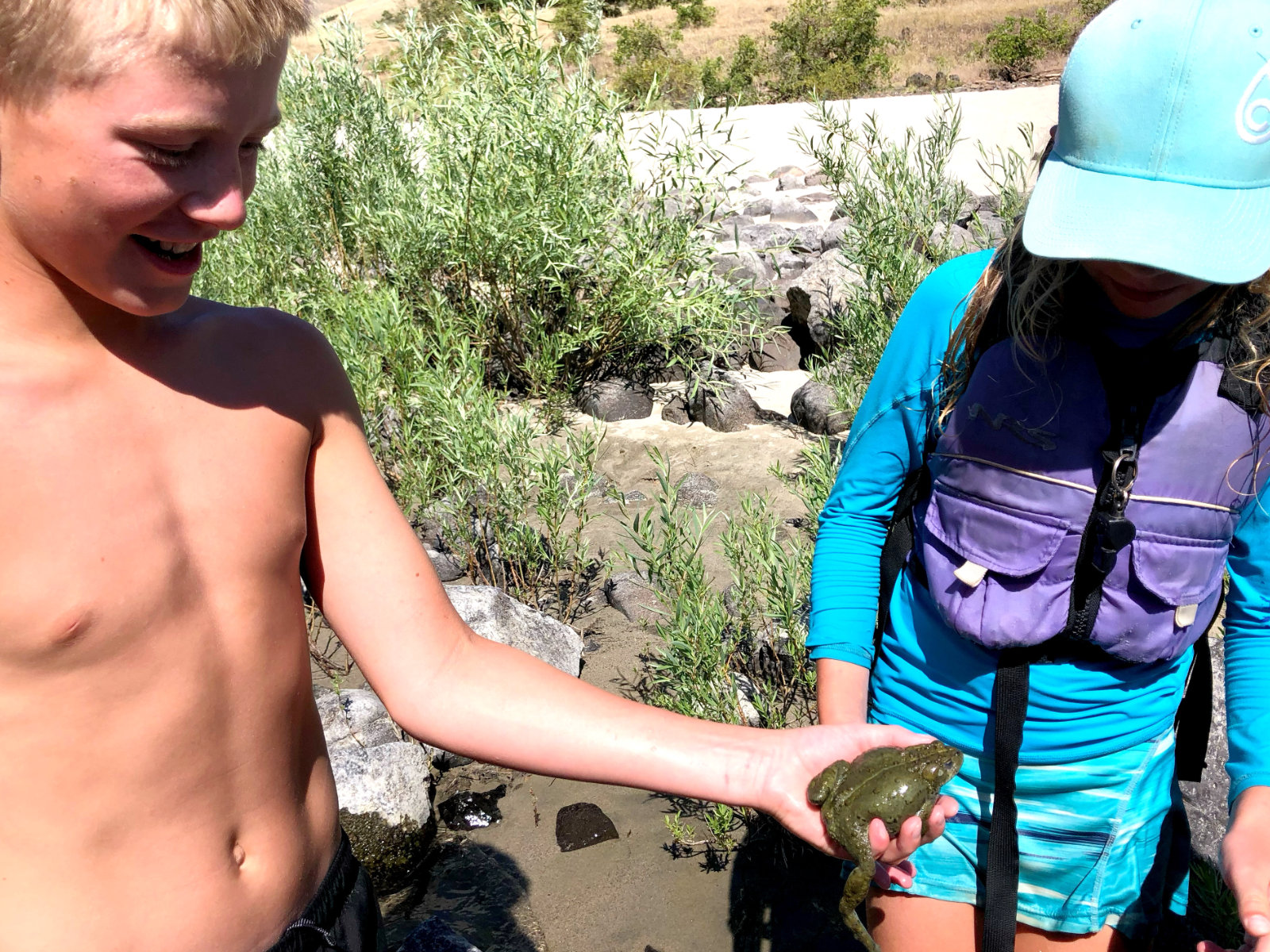 Family Kayak Camp
Want to learn how to kayak? Then Family Kayak Camp is your answer! The adventure of kayaking, as a family, offers the potential for endless outdoor fun and connection. From play boating to river running, our all-inclusive family camp comes with elite kayak coaching. Learn new moves, surf some waves, refuel with homemade meals back at camp, from beginner to advanced, you'll experience the very best of Idaho's River of No Return in an environment where everyone feels supported and secure. Developed by professional kayakers, our Family Kayak Camp will help make your family river runners for life.
"We love this camp. My kids had an absolute blast and an adventure they will never forget. This place is a treasure, a true Wild West experience, and a dream in the making," commented parent, Sam Koeber.
Kayaking is best introduced to young children on a river with gentle water like the Salmon River. When you and your kids grow proficient at kayaking, you'll be ready to take on bigger rivers with more challenging rapids like the permitted Main Salmon and the Middle Fork of the Salmon. Not sure if your teen wants to learn along with you? If you want to inspire a life-long love of the outdoors and adventure in your older kids, check out our Teen Kayak Camp. This week-long camp, created by professional kayakers Tommy and Polly Hilleke, will surely be the summer camp your kids will want to write home about. If someone in your family doesn't want to learn kayaking that's ok. We have paddle boards, inflatable kayaks and rafts so they can join you on the river.
Family Whitewater Camp
Just want to float as a family rather than learn to kayak? Our Family Whitewater Camp provides all the gear, expertise and location, leaving you with the ability to just have fun. There are no decisions needed about where to go or what to do during the day. We look at the river flows for the week and plan your trip accordingly. Rafting provides the opportunity of shared experience with enough space for everyone to do their own thing. Rather paddle board or paddle an inflatable kayak? Just choose your craft and off we go! This is a great way for kids to get introduced to the excitement of paddling with mom and dad close by for comfort and safety.
When paddling is something the family does together along with other families, children are more likely to see it as an enjoyable way to spend time with their parents. Adventuring on the river, as a family, has been an integral part of our country's history. There's something magical about slowing down while floating a river into the wild and into our history's past. We invite you to join us for Family Whitewater Camp, where we promise you a family vacation filled with meaningful moments of discovery, learning, fun, laughter, camaraderie, connection and the building of healthy family bonds.
"Being on the river, especially as a family, brings us a little closer together because the objective is to be outside and just get away from screens. Get away from your comfortable life and find that edge again. Find that limit. That's the part I really enjoy," said parent Tommy Hilleke.
Life is good when you're on the river.