Floating the river this season? Paddle Wise.
A responsibility code for river runners. 7 principles to be your best self on the water.
Paddling is a great way to get outdoors and connect with nature. Being safe on the water is important, but paddlers should also act responsibly on and off the water.
American Whitewater, along with NRS, recently collaborated to bring a message of responsibility to river runners called Paddle Wise. (#paddlewise) The initiative's goal is to help reduce the increasing number of accidents with the rise in new user participation.
As river users, it's up to us to help educate others and to help protect the rivers we love. Being proactive and promoting a positive notion of participation, will teach others the importance of keeping our public lands and our rivers thriving and accessible for everyone.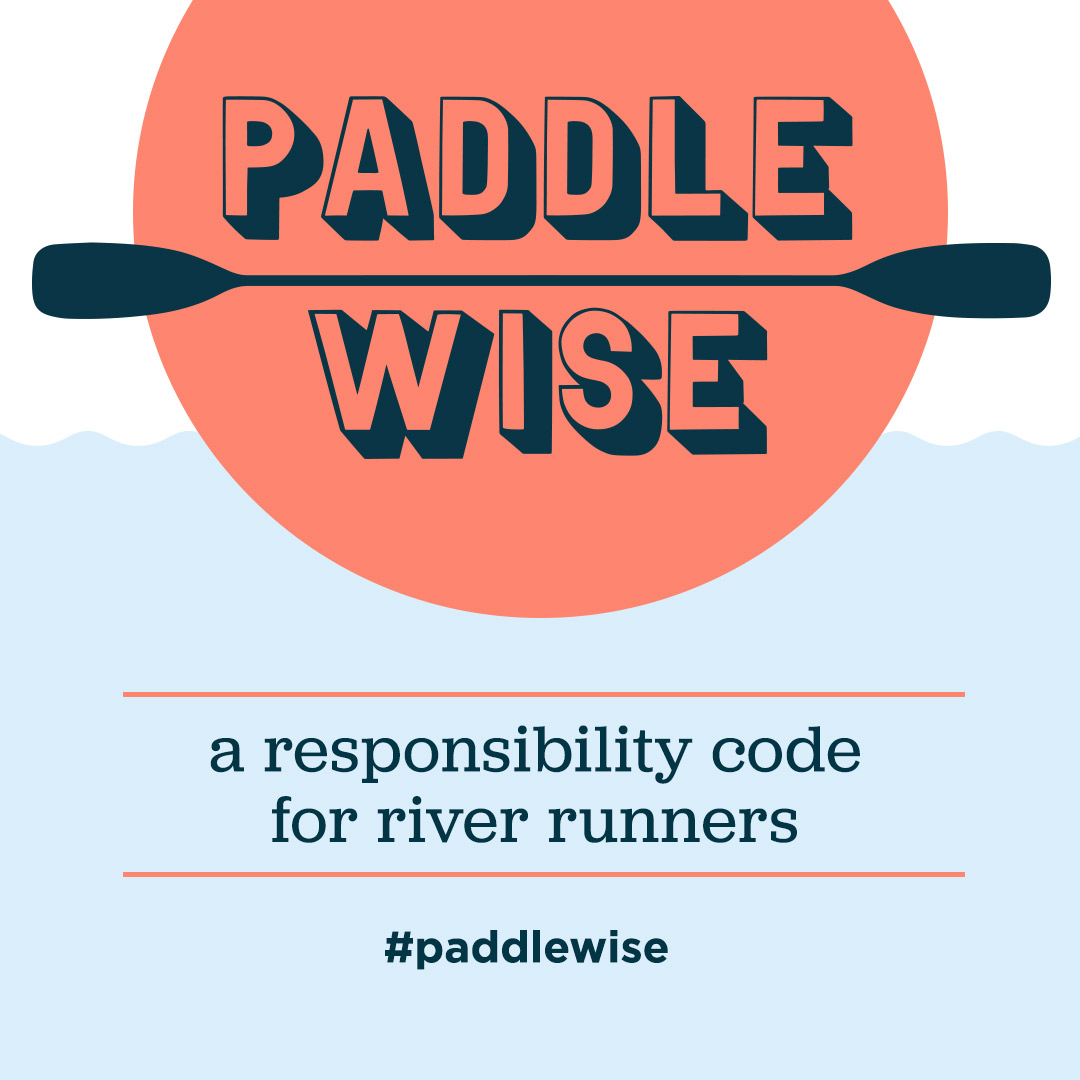 Paddle Wise Responsibility Code
1. PADDLE SMART
Paddle within your ability
Keep your skills sharp
Communicate with your team on the river
Think for yourself
Don't let bad decisions compound
Go big, but come home safe
2. PADDLE PREPARED
Plan ahead
Consult existing beta
Understand International Scale of River Difficulty and your chosen river's rating
Carry proper equipment including medical kit, spare paddle and emergency food/layers
3. PADDLE AWARE
Check weather and flow conditions
Check for closures and river regulations
Know your ability and your group's ability
Understand surrounding landscape and escape routes
Research existing hazards, portages and critical features
4. PADDLE SAFE
Wear your PFD
Carry a throw rope, knife and other safety gear
Practice safe river running technique
Set safety where appropriate
Take a Swiftwater Rescue course
Practice whitewater rescue skills regularly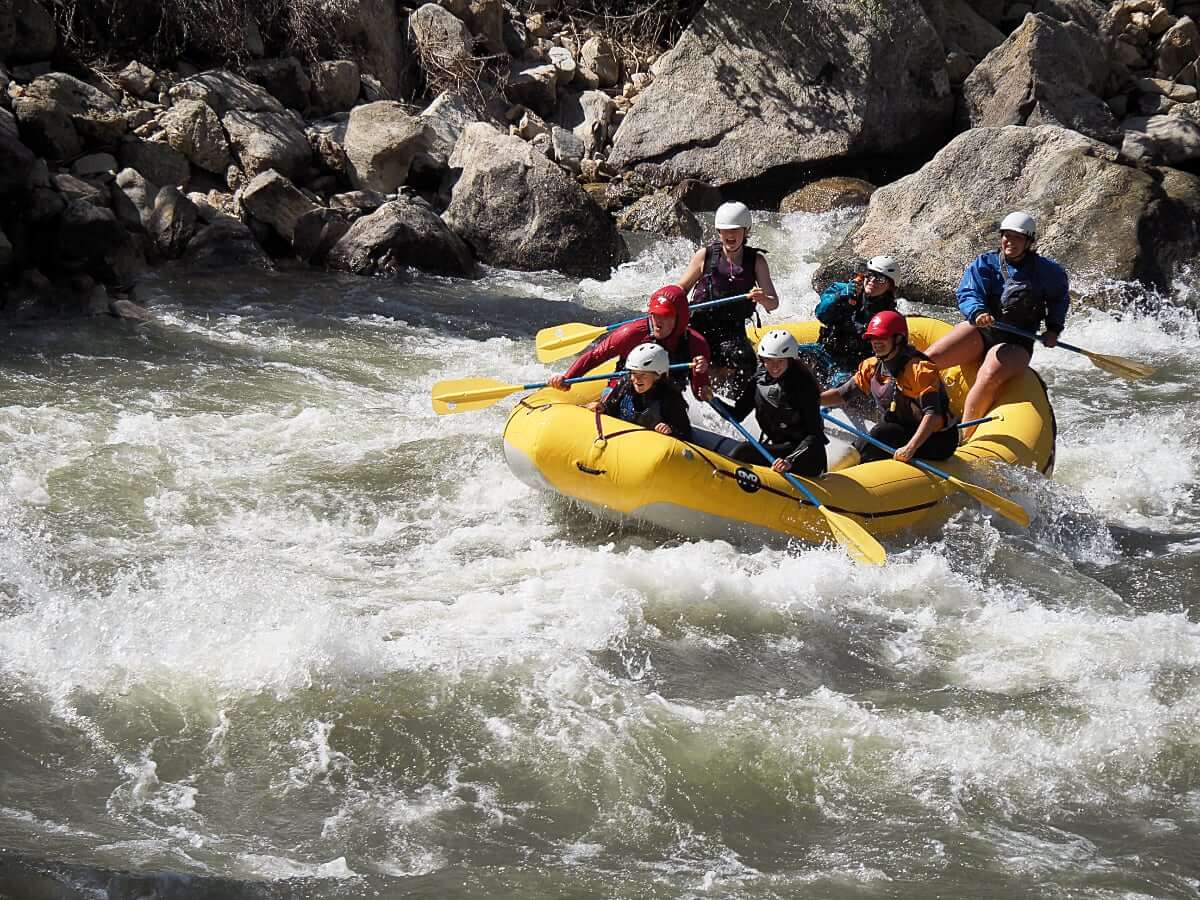 5. PADDLE INCLUSIVE
Share it
Everyone with the proper skillset is welcome
Be a mentor
Acknowledge indigenous stewardship and land
Be a positive part of the community
6. PADDLE NO TRACE
Always be a river steward
Use existing access areas, trails and campsites
Pack it in
Pack it out
Use restroom facilities or bring your own waste disposal
Be aware of and remove micro-trash
7. PADDLE RESPECTFUL
Consider impacts to gateway communities
Consider impacts on other paddlers
Drive slowly
Park in designated areas
Respect closures
Be friendly and represent the whitewater community positively
Appreciate cultural resources but leave undisturbed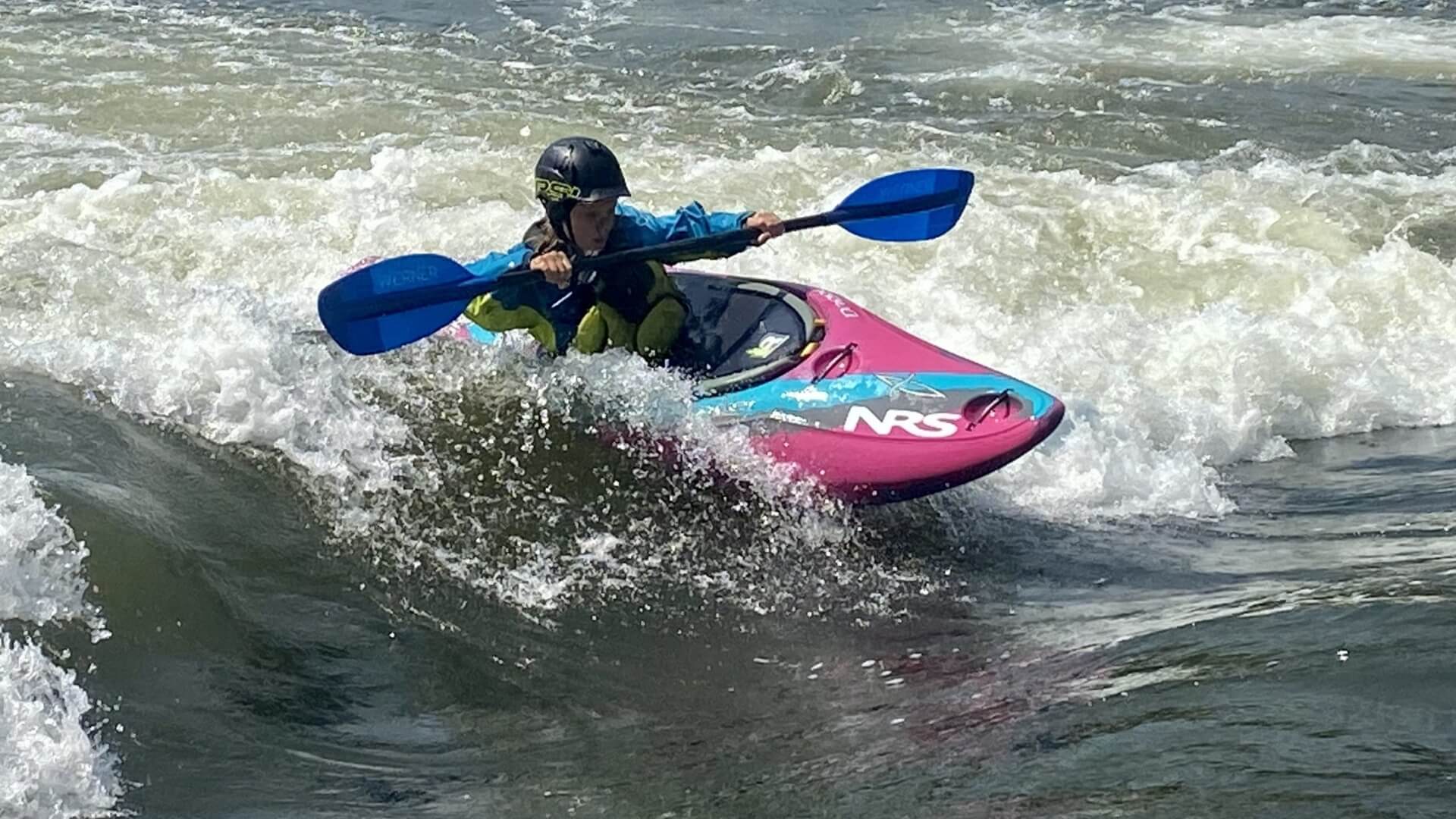 How Can I Help?  Take action.
Push for responsible river use.
Share the message of responsible river running by using the hashtag #paddlewise on social media. Post the Paddle Wise poster and already created graphics.
Get involved in stewardship efforts.
Join a local paddling club or river coalition. Participate in river cleanups, film festivals, and community celebrations.
Salmon Riverest
Join us Saturday, June 3, 2023 for Salmon Riverfest. As a community celebration of our great rivers, Salmon Riverfest is an annual fundraiser for the Salmon Whitewater Park. Salmon's history is intimately connected to the river.
Learn more about being a safe, respectful and responsible river runner.
Participating in one of our River Camps, you will learn the fundamentals of whitewater, river safety, reading water, and more. Our goal is to offer the highest level of whitewater coaching in a fun and safe environment to help develop the next generation of river runners.
Explore our Learning Opportunities: