Teen Kayak Camp
An interview with Teen Kayak Camper Andrew Harris.
Have you been kayaking before the SRAC Teen Kayak Camp?
Yes! But not in a hardshell kayak with a skirt. My mom used to own a couple Jackson Kayak Mini Tripper kid's kayaks that have a large open cockpit. I've also kayak in Inflatable Kayaks down the rapids of the Yankee Jim Canyon on the Yellowstone River, the waterfall drop on the Dearborn River, the Alberton Gorge on the Clark Fork River and some rapids on the Blackfoot River.
Did you know how to roll before Camp?
No. And, this worried me. Our first day in the water at Camp, the coaches worked with me to get comfortable being under the water without panicking. A coach worked with me one-on-one without a paddle first on wet exiting. That's getting out of the kayak underwater by pulling off your skirt. Once comfortable being under the water, he then worked with me in non-moving water on rolling over without a paddle. The key to getting your roll is repetition – practice, practice, practice!
How did you feel to successfully Combat Roll your first rapid?
Invincible! I felt more confident running more difficult rapids. I crushed Cramer!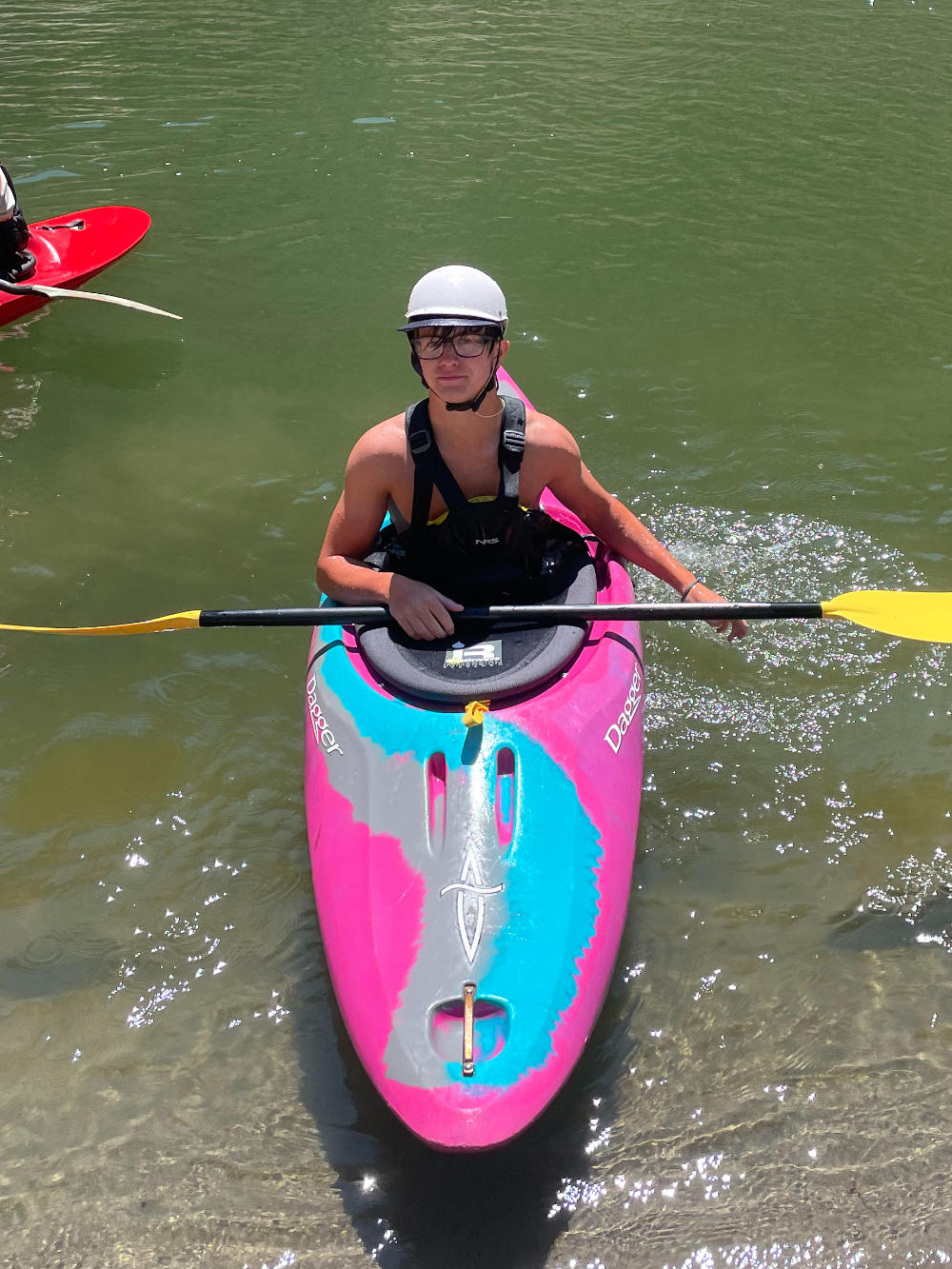 Tell me about your Camp coaches.
Super helpful! I felt like they cared about me like a friend. I liked the one-on-one attention.
What's your overall thoughts on the SRAC Teen Kayak Camp?
It was hot! It was on fire! Literally!! We got evacuated the day after our arrival due to the Moose Creek Fire. That made it more exciting.
Did you know anyone at Camp?
Besides my sister, who was on staff, I didn't know any of the other campers.
How did you get to know your peers?
Before and after dinner, that first day, we played games – raft water slide, noodle fight, guess who.
What was your first day like at Camp?
After Check in, I got out fitted with a kayak, skirt and paddle. We went over safety rules, kayaking basics, ejecting, rolling, and paddle strokes. We practice on the water how to eject from our kayak and how to roll.
It was SUPER windy, blowing dirt and sand all about. We could see the smoke from the fire. It was decided that we would evacuate. Thankfully we got evacuated down river to continue Kayak Camp. There was no smoke downriver!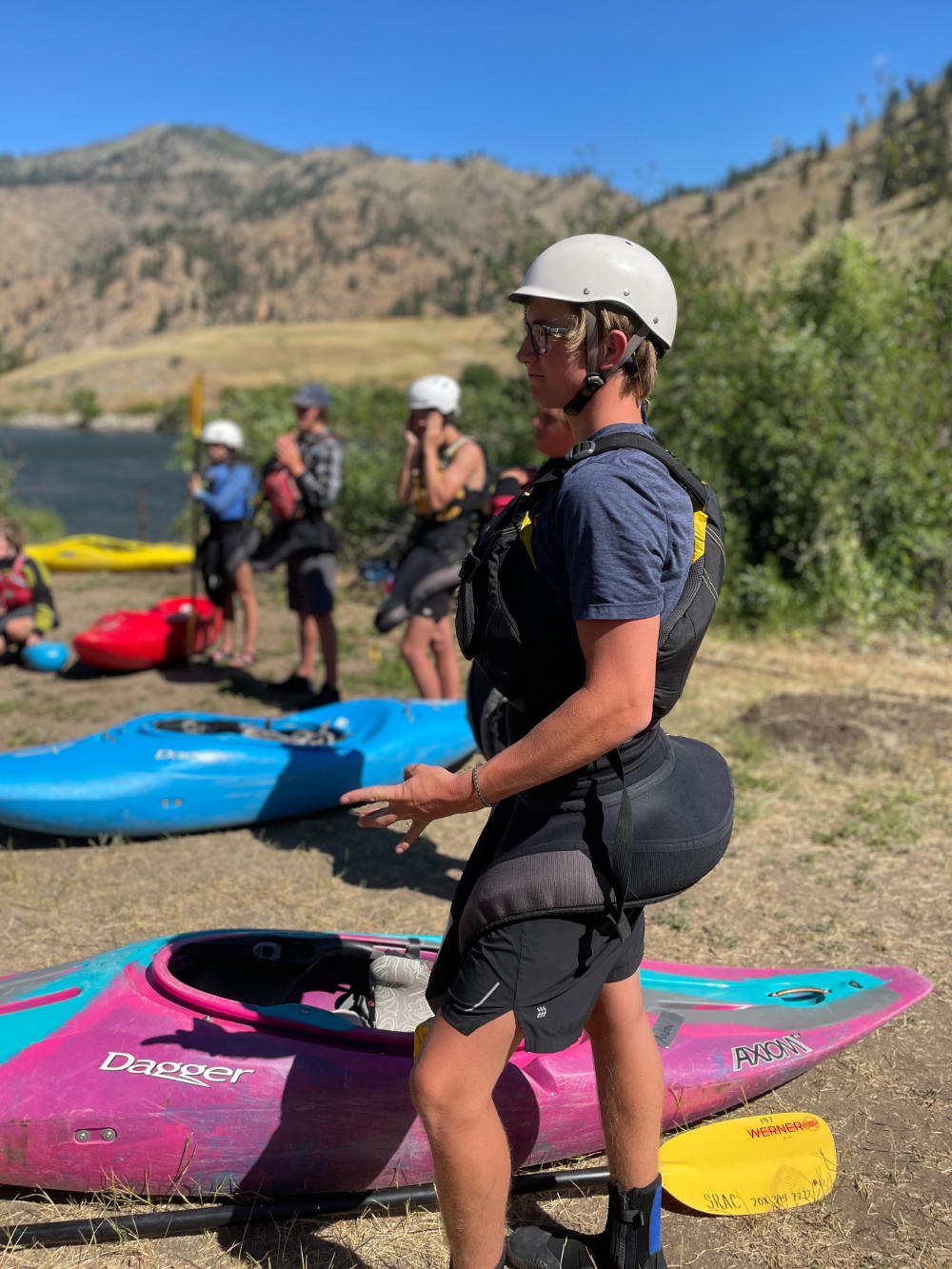 What was your favorite memory at Camp?
Celebrating my birthday with successful rolls! And, my DOUBLE combat roll on PIne Creek.
What was your scariest moment during Camp? And, how did you overcome your fear?
Eddying in and out before knowing how to successfully roll. I figured out to drop my edge toward the bank I want to go. I learned to trust the current.
What would you like to learn next?
To handroll.
What was your favorite Camp meal?
My sister's homemade chocolate chip cookies!
What challenged you?
Believing in myself.
What did you learn about yourself?
I learned I'm capable of becoming an intermediate kayaker faster than I thought I could.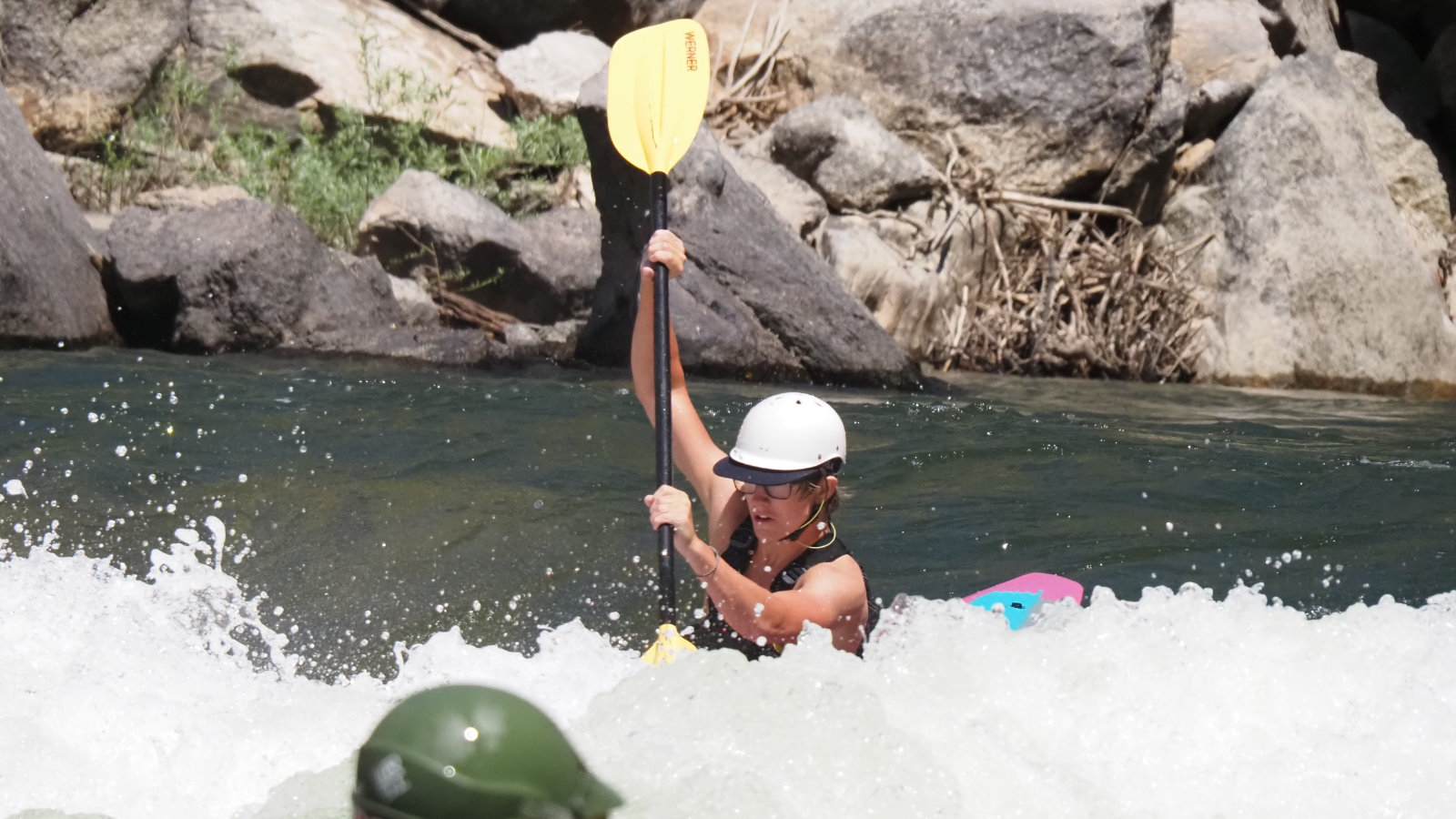 Did you go kayaking after Camp?
Yes! A few weeks later I got the opportunity to float the Main Salmon River. I paddle the entire river in a hardshell kayak. It took me sometime getting back on the river to build up my confidence again. We took time to play on different waves and I learned new techniques. At camp, we'd play on nearby rapids. I learned to surf a wave for more than a few seconds!
What's one or two things you want to do differently because of Camp?
I want to whitewater kayak more!
Hardshell or inflatable?
Hardshell!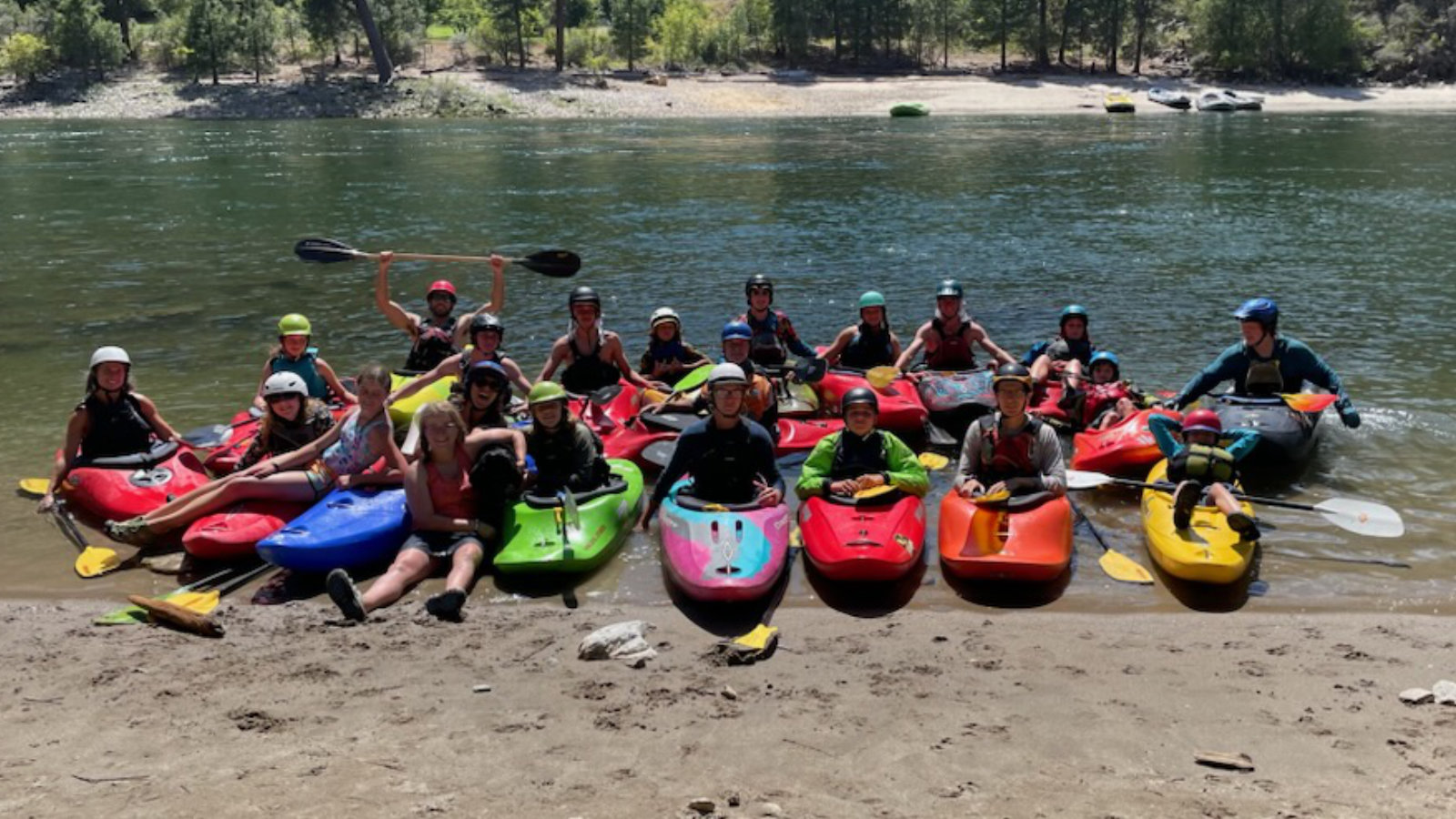 Check out this video of our Teen Kayak Camp!
Interested in creating the next generation of river runners?  Book a Teen Kayak Camp for your child today!