WOMEN'S LEARN TO ROW AND RIG COURSE

Unplug and get your nature fix on the Wild and Scenic Salmon River. This adventure is truly built for every level and ability. Choose to paddle an inflatable kayak, stand-up paddle board, or relax in the raft as our experienced guides lead you down the magical Salmon River. There will be plenty of time to take in the abundant wildlife, deep canyon gorges, and stunning scenery. Upon arrival at camp each evening, our guides will take care of the details, from loading and unloading, to preparing luscious healthy meals, so that you can enjoy swimming in the crystal-clear water, painting a watercolor, reading a book, or just relaxing on the banks of the river. Being on the Salmon, is a truly unique, life changing experience! Join us for the wild journey down the famous "River of No Return."
QUICK INFO
2024 Dates: July 14 – July 20, 2024
Length: 7 days
From: $1299
Includes: Camping, Healthy Meals/Snacks, All River Equipment, All Activities
River Rating: Class I-II
Age: 12 -15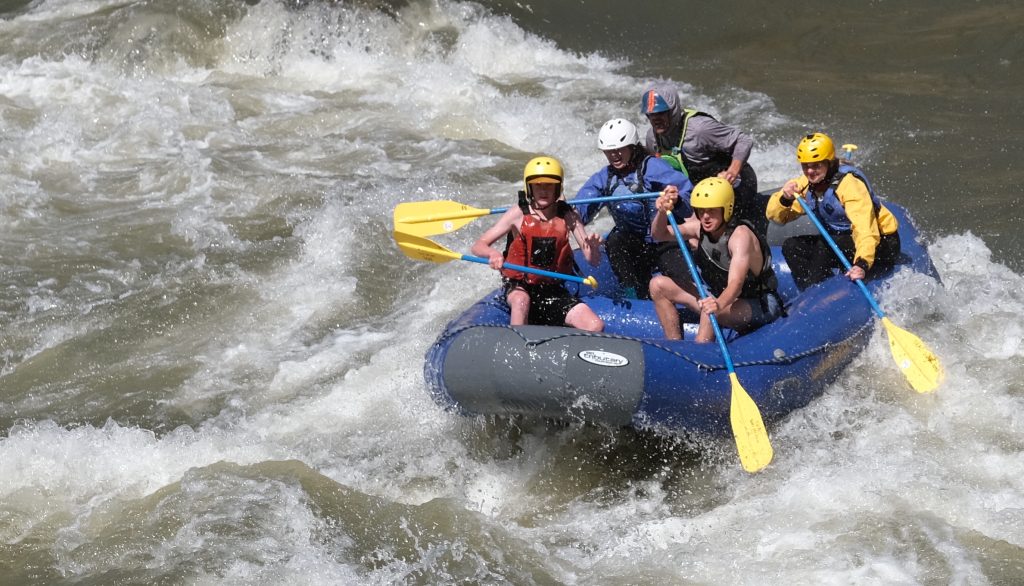 WHAT YOUR TRIP WILL LOOK LIKE
Every day young kayakers, of every skill level, gear up for a full day of river running and professional kayaking instruction on the Wild and Scenic Salmon River. Students learn the fundamentals of running whitewater; properly fitting a kayak, catching eddies, paddling strokes, river safety, wet exiting, rolling techniques, how to "read" the river, etc. Video analysis in our learning lodge excels boater's learning. Evenings are filled with activity: hiking, rock climbing, challenge course, games, swimming and fun. The week closes with a bon fire ceremony celebration of all the week's successes and memorable moments.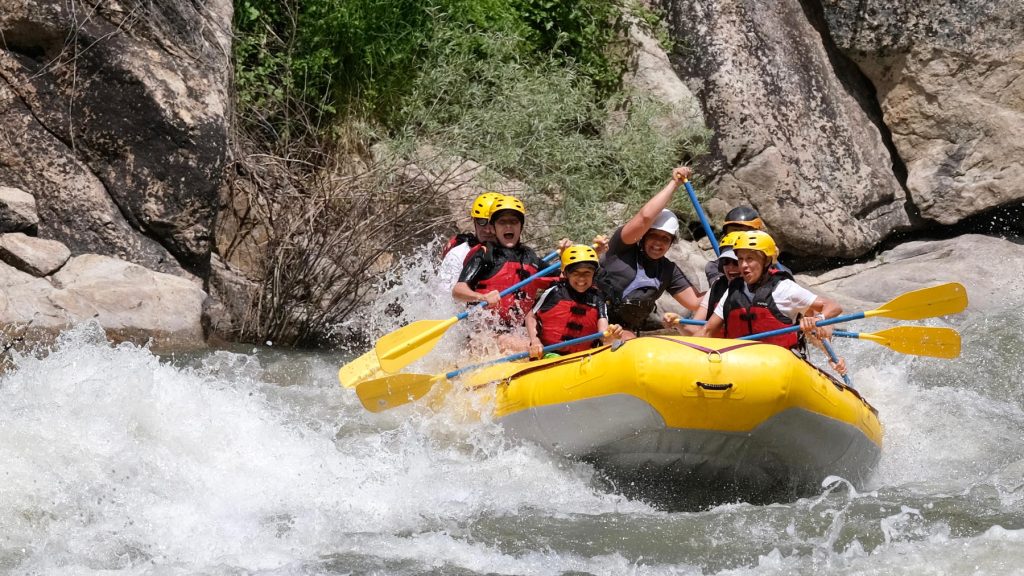 INCLUDED IN YOUR EXPERIENCE
Individualized instruction 1:4 instructor: client ratio
30+ miles of river access with perfect water from every learning level (Class I-III/IV, seasonal)
High quality kayaking gear, PFD's and fleet of boats (or bring your own)
Video analysis in our learning lodge
A 19-acre river front campus with hiking, rock climbing, frisbee golf and challenge course.
Delicious snacks, breakfast, lunch and dinner*
Lodging –riverfront platform wall tents with cots
Warm showers in the bath house
Possible transportation to and from Missoula Montana Airport.
 *We are happy to accommodate any special dietary requirements or limitations, please notify us when booking your adventure.
**Not included: airfare, travel insurance